Verhuur
1.500,= tot 2.500,=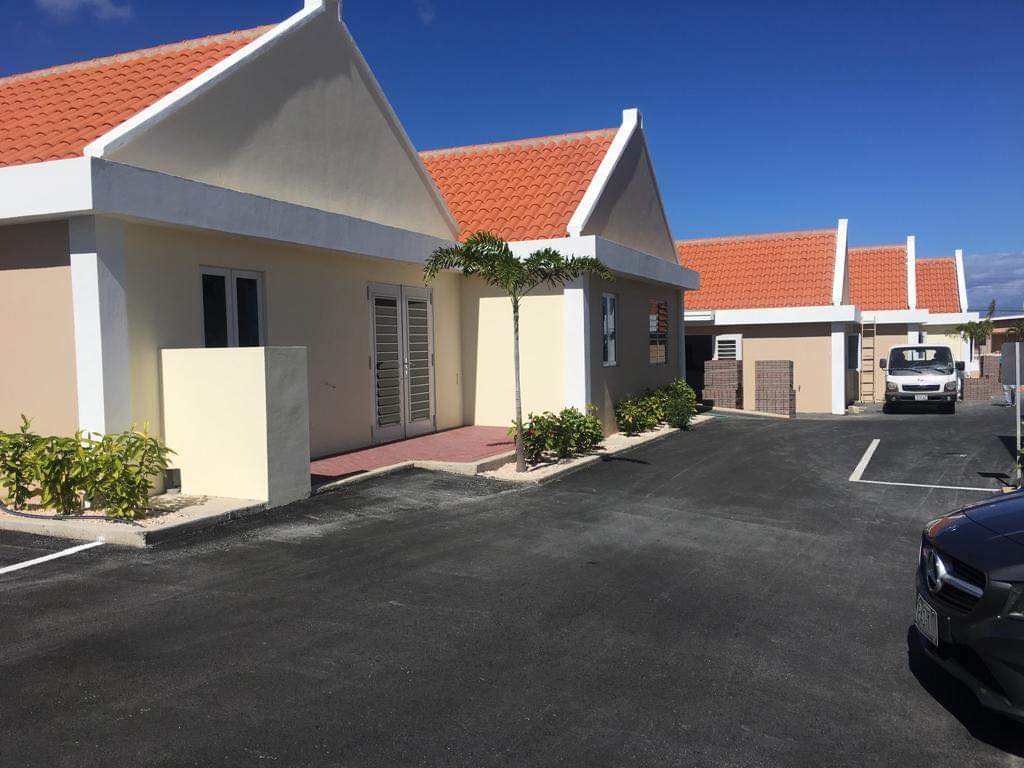 JALOUSIA Resort / 0219R
Nafl. 1850,- excl
Resort HANENBERG
Resort JALOUSIE
Modern newbuild 2 bedroom apartments with airco - 1 bathroom with warm water - modern kitchen with warm water - living - swimmingpool - gated resort - no pets
Jalousia and Hanenberg are centrally located and easily accessible. Nearby are many amenities in the form of shops and catering establishments.The famous beaches of Jan Thiel and the Caracas Bay are also about 10 minutes drive. Mambo Boulevard with the famous beach clubs is about 15 minutes drive. The center of Willemstad is also about 15 minutes drive.
Resorts
The house is located on a new small resort. The resort has an electric gate and is fully walled also has a communal pool.
Property
The house is solidly built and finished with high quality materials. All windows are equipped with shutters and screens. Spacious living room with high ceiling, patio doors to the front porch, modern kitchen with plenty of closet space, built-in oven, microwave and gas hob. Two spacious bedrooms, both with closets and air conditioning. Modern bathroom with rain shower, toilet and sink, behind the house is a patio which offers privacy. This is also where you'll find a storage room with room for washing machine and boiler.
Rent: Nafl. 1850,- excl.
Deposit: 1 month
Terms: minimum 1 year
Information:
Whatsapp 5610364

2

1

1
Foto's