Verhuur
1.500,= tot 2.500,=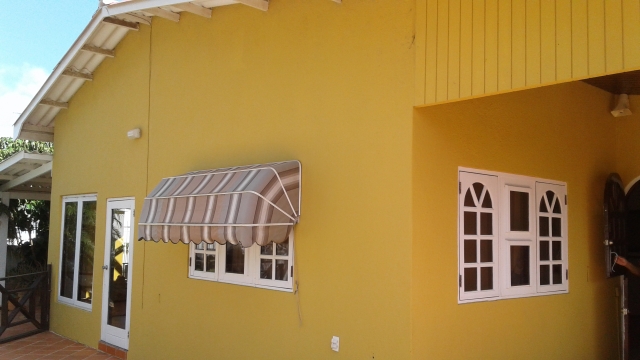 MONTANA -KY HOLIST
Nafl. 1800,- excl
Located in the Montana - Hanenberg area, behind the 2000 Supermarkt in a quiet neighbourhood.
Semi furnishd
3 bedrooms with airconditioning
2 bathrooms with awrm water
kitchen with stove ( no fridge)
livingroom/diningroom
terrace
BBQ
2 gates for the carport
pagatinu
flow internet available
alarm
fenched garden
small pet allowd
Rent nafl. 1800,- p/month excl.
Deposit 1 months
Email: info@villacare.net
Whatsapp: +5999.5610364

3

2

2
Foto's